Welcome Members!  This page is where IMS members have access to all types of information from the Society and are able to communicate with each other via a closed network.  
What's New: find out our latest advocacy and community efforts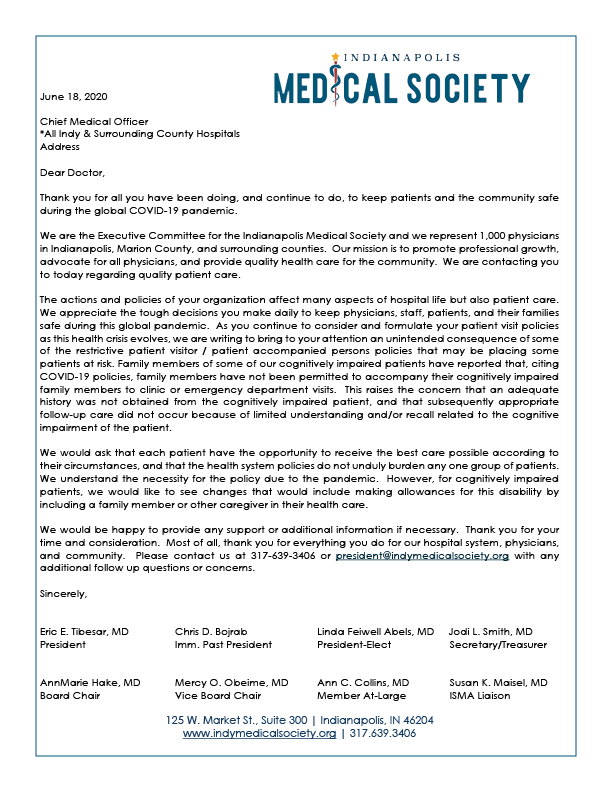 Advocacy Letter: Executive Committee to Indianapolis and surrounding hospital CMOs regarding new patient visit policies for caregivers and family members of patients with cognitive disabilities.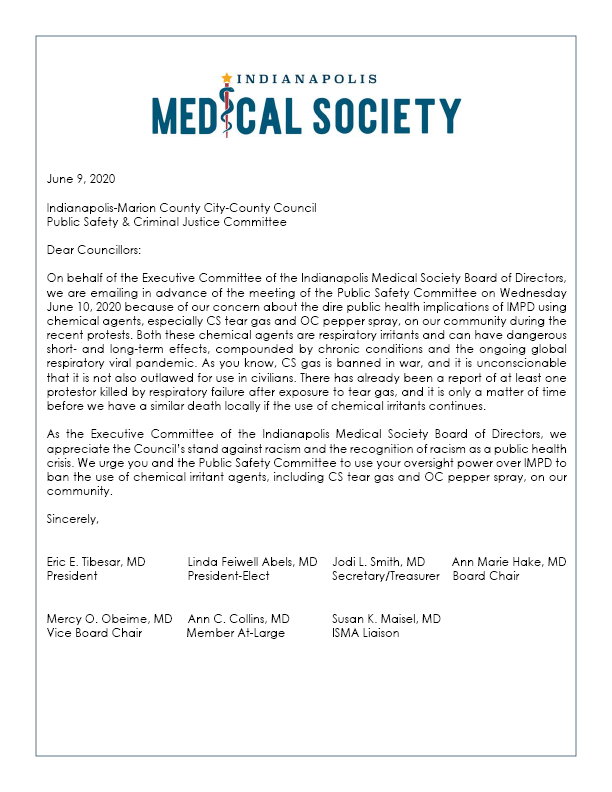 Advocacy Letter: IMS Executive Committee to City-County Council, Public Safety Commission asking them to ban the use of chemical irritant agents, including CS tear gas and OC pepper spray, in our community.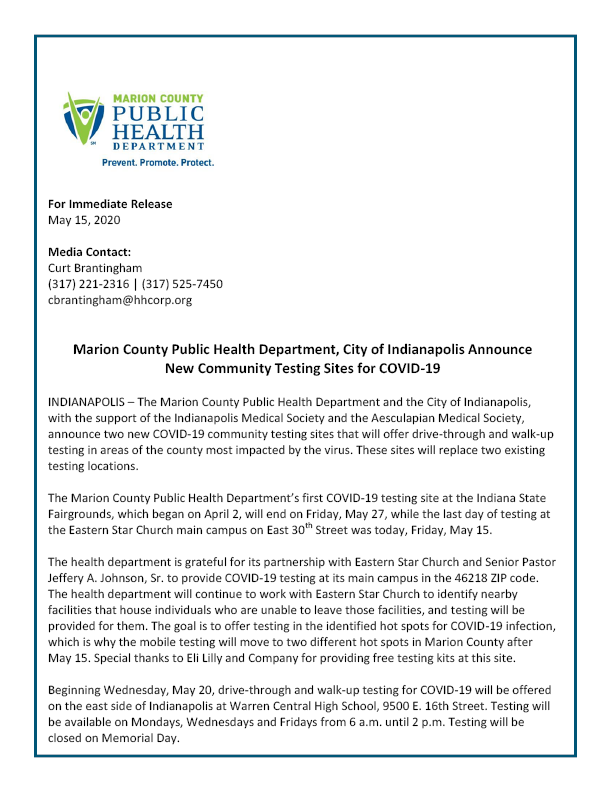 Press Release: Quote from Dr. Eric Tibesar, President, regarding partnership with the Marion County Public Health Department on the fight against COVID-19.
A history of information provided to our members at past events, board meetings, etc. An easily accessible, a point-of-resource or database of information for our members to return to where they can access past information.